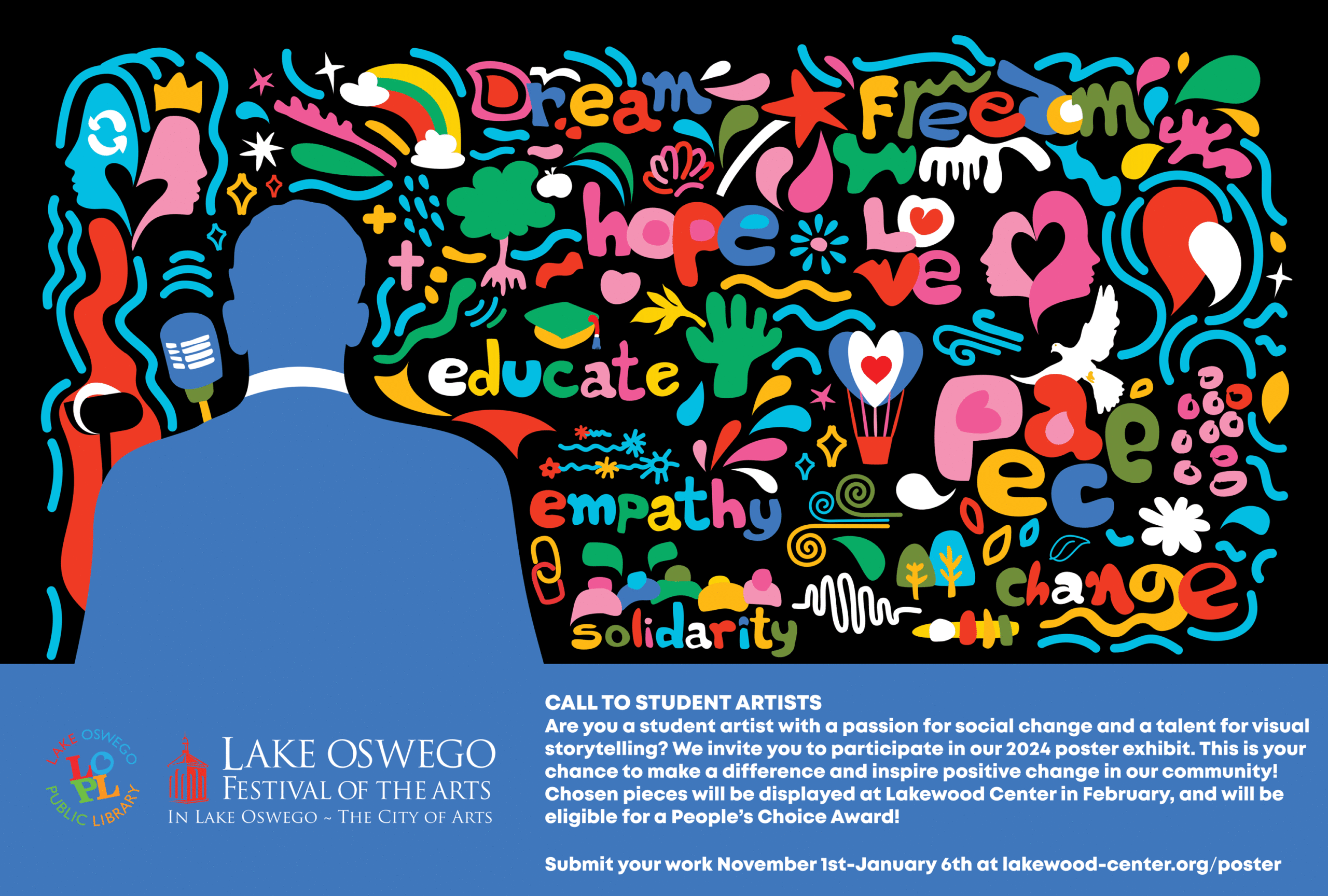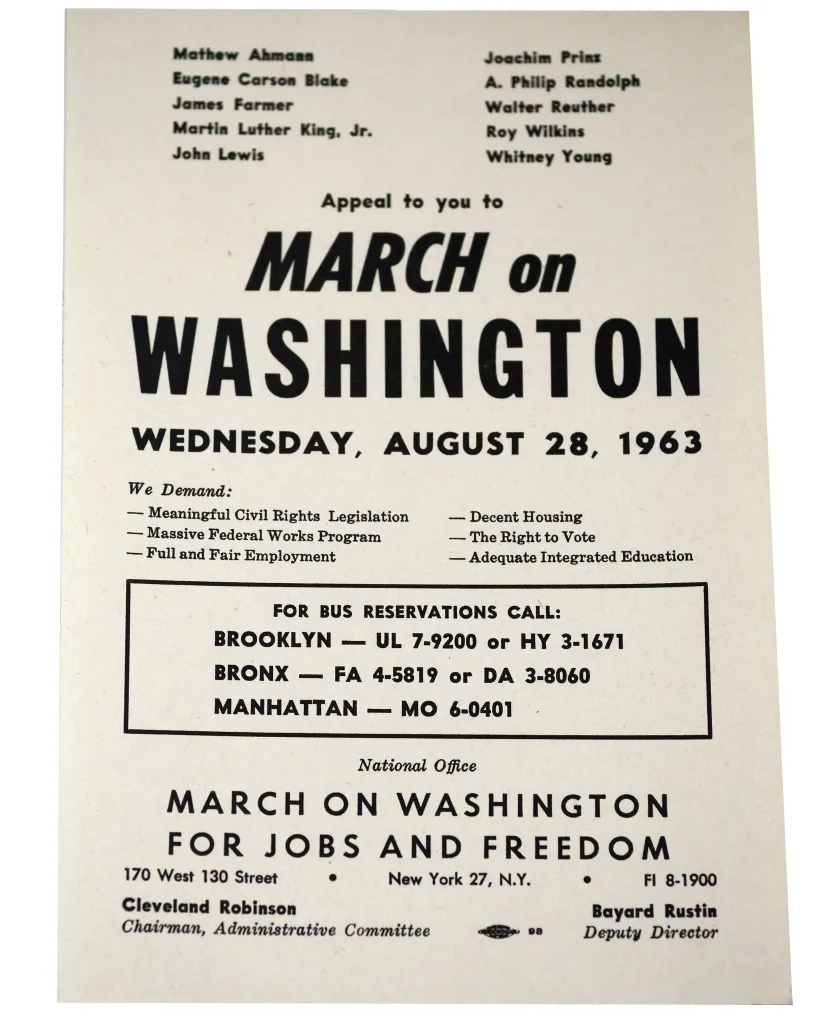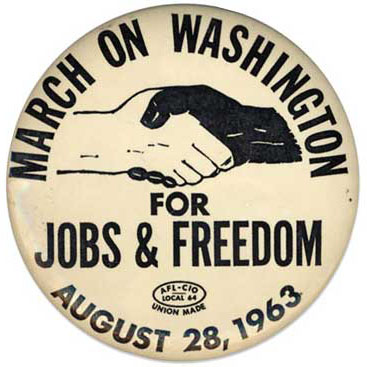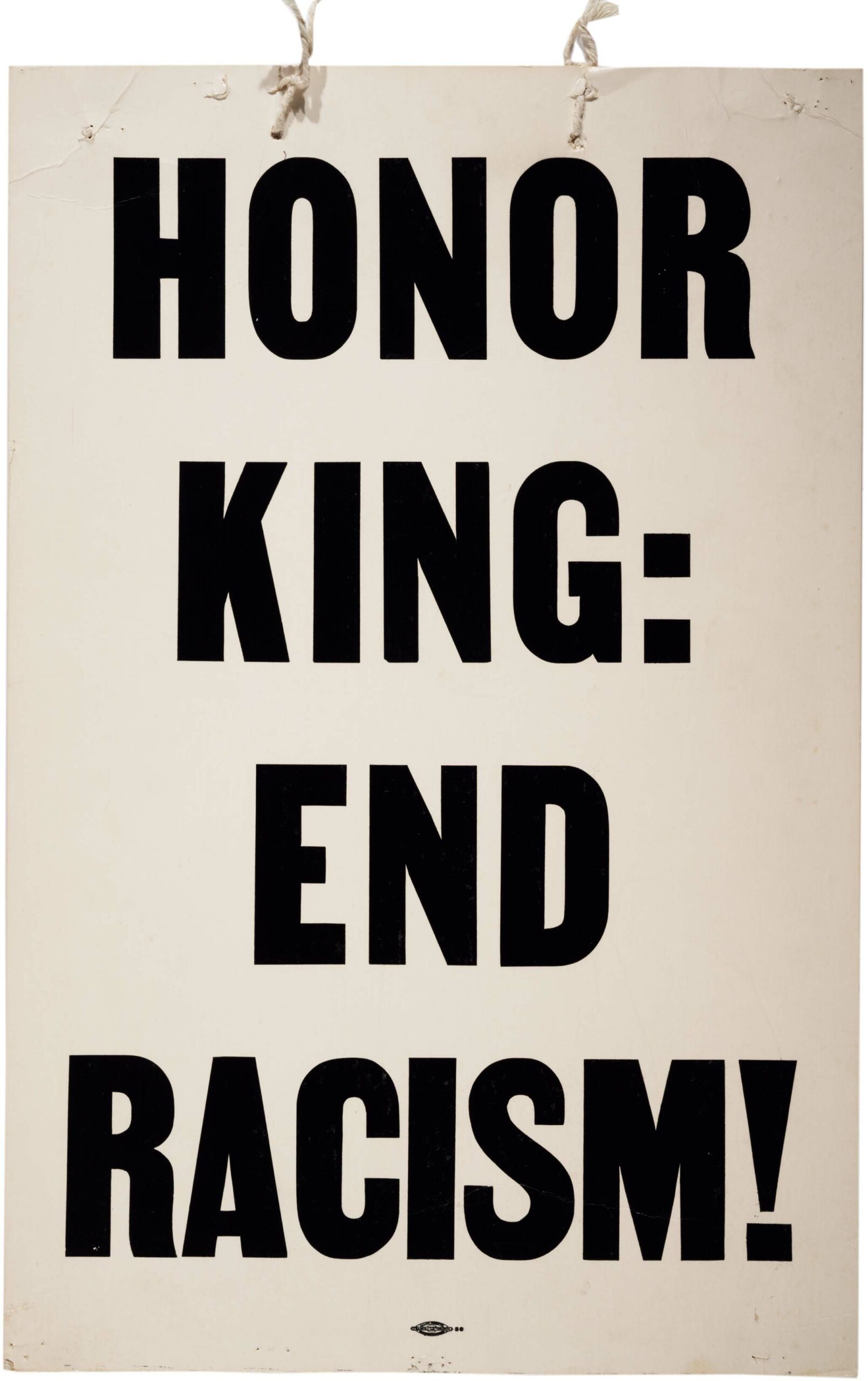 Are you a Lake Oswego student artist with a passion for social change and a talent for visual storytelling? We invite you to participate in our "Create an Inclusive & Equitable Lake Oswego" poster exhibit. This is your chance to make a difference and inspire positive change in our community!
Theme: The theme of this exhibit is to promote inclusivity and equity in Lake Oswego, a community that values diversity, equality, and social justice. Your poster should convey a call to action to create an inclusive & equitable Lake Oswego.
This event is in conjunction with the Lake Oswego Public Library. For their full lineup of Martin Luther King Jr. events, please visit them on the web by clicking HERE.
Specifications:
Poster Size: 11x17 inches
Orientation: Vertical
Medium: Open to all traditional and digital art forms
NO AI Generated work accepted
Submission Guidelines:
All submissions must be original creations.
Students of all ages and skill levels in Lake Oswego are encouraged to participate.
Each student may submit one poster.
When submitting, please include a high resolution photo of your poster- make sure it is fully visible and not at an angle or slant.
Include a brief artist's statement (100-150 words) explaining the inspiration behind your artwork.
If chosen, we would love to display your original work, but can print digital copies if needed.
Work will be returned.
Work will not be for sale.
Exhibition: A jury will pick five works from each age range: elementary school. middle school, high school for a month-long display at Lakewood Center. Pieces chosen will need to be to Lakewood Center by January 26, 2024 or else prints will be displayed. The show will hang February 1-29, 2024.
Prizes:
While on view, the Lake Oswego community will have the opportunity to engage with and appreciate the powerful messages conveyed by these young artists - and vote for a "People's Choice Award. " This award will be a prize basket presented by Booktique (a non-profit volunteer bookstore in Lake Oswego).
In addition, the winning artist in each of the three divisions will receive a $50 cash award. Runner-ups in each division will receive a $25 cash award.
Cash awards are provided courtesy Ed and Joann Frankel  (patrons of Lakewood Center and Friends of the Lake Oswego Public Library) and an anonymous donor.
Deadline: The submission deadline is January 4th, 2024.
How to Submit: Please email a high-resolution image of your poster along with your artist's statement in the form below.
Judging Criteria:
Relevance to the theme
Creativity and originality
Visual impact
Clarity of message
Artistic skill and execution
Announcement of Winners: Artists chosen to exhibit will be announced and digital copies will be displayed on January 14, 2024, at the Lake Oswego Public Library's Martin Luther King Jr. event, as well  on our website and social media platforms. The People's Choice Award will be announced mid-March.
By participating in this contest, you're not only showcasing your talent but also advocating for a more inclusive and equitable Lake Oswego. Your art has the power to inspire positive change, so pick up your brushes, pencils, or digital tools, and be a part of this important movement!
Let your art be the voice that calls for a brighter, more inclusive, and equitable future for Lake Oswego. We can't wait to see your creative vision and the positive impact it can make!
About the Martin Luther King, Jr. Community Celebration:
Sunday, January 14, 2:00 pm , Lakeridge Middle School Cafeteria
Commemorate Dr. Martin Luther King, Jr.'s life and teachings with a family-friendly celebration that features artwork created by LO youth, a greeting from Mayor Joe Buck, a keynote address from Mariah Rocker of Oregon Black Pioneers, a poetry reading by Emmett Wheatfall, and musical performances by Julianne Johnson and Alonzo Chadwick, Sr. Following the program, there will be arts and crafts activities for children and a chance to learn about community service opportunities at booths staffed by local non-profit organizations whose work advances Dr. King's legacy. The City is joined by partners from African American Women of Lake Oswego and Surrounding Areas, Bahá'ís of Lake Oswego, LO for LOve, Mary's Woods, and Respond to Racism for this event.
MLK Student Art Submission