Volunteers Make It Possible
Your help is needed for our success and there are many ways you can participate. Work alongside professional artists and staff members on special events, arts programming and other needs. Sign up to work a show.
Current Volunteer Opportunities:
(Click on a title to read more and sign up)
Many Hands Make Light Work
Volunteers are needed for committees, fundraising, ushering, and lending a hand. Are you ready to help? Contact (503) 635-3901 to become involved!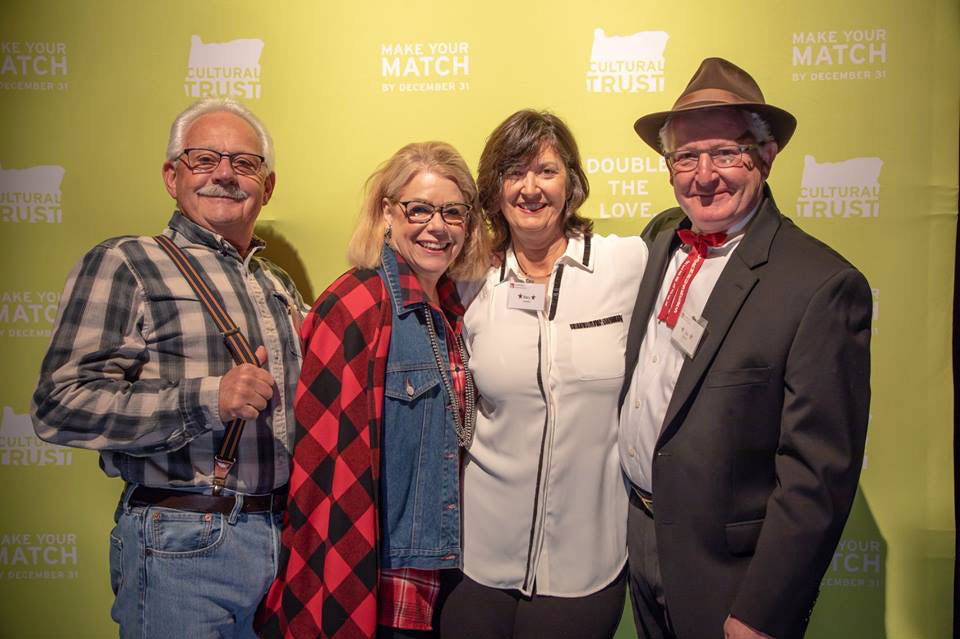 Volunteers at the opening night of Inherit the Wind, November 2018.