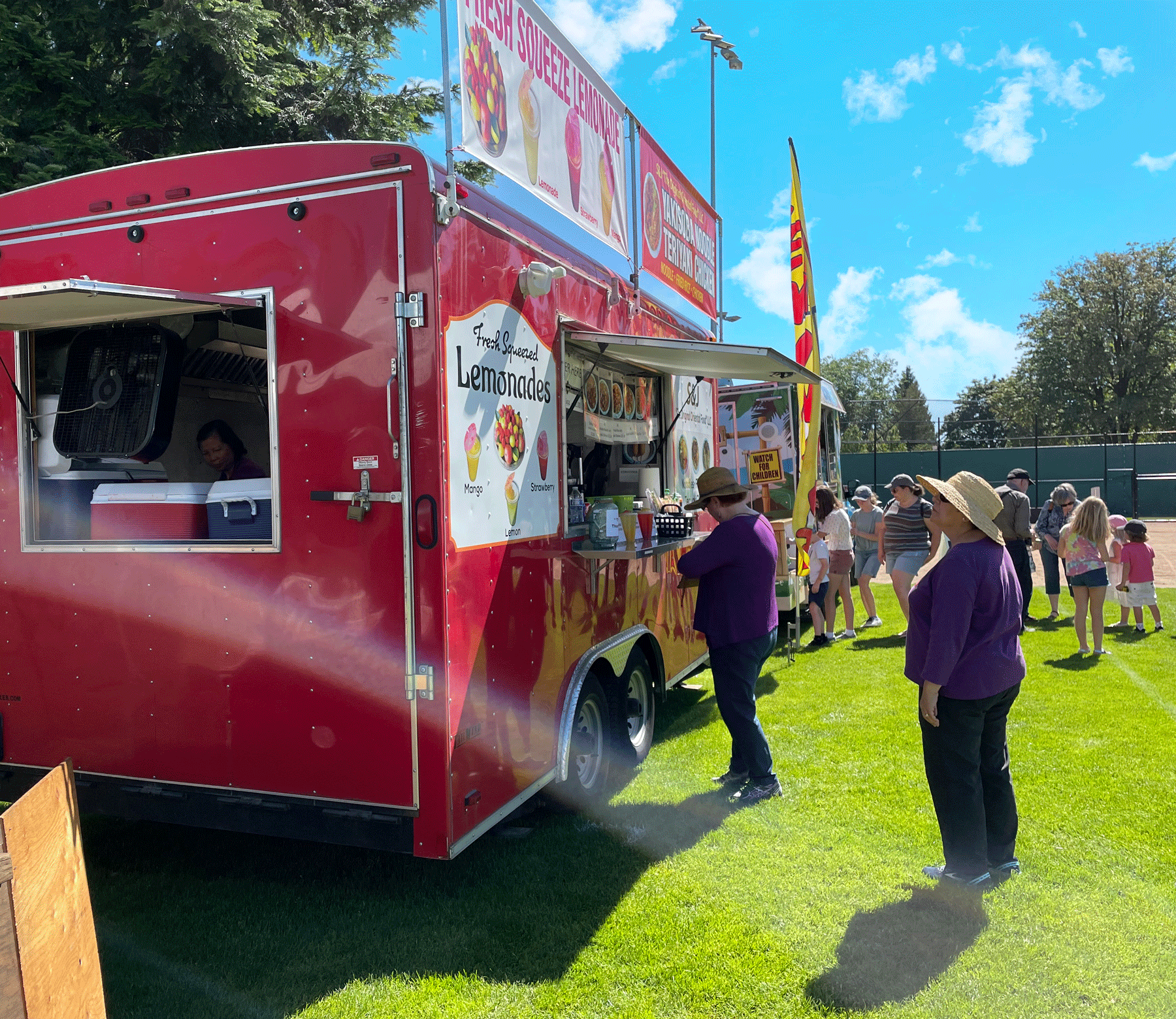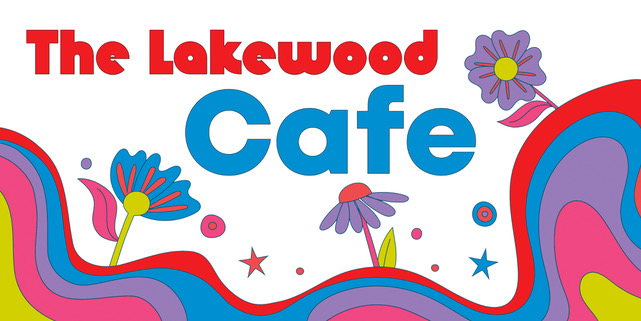 LAKEWOOD CAFÉ
The Lakewood Café offers pizza, hotdogs, sandwiches and chips along with pop, sparkling water, wine and beer. It's a perfect place to nourish and refresh in the air conditioned café. The café is a fundraiser for the Lakewood Center Associates, a non-profit organization that benefits the Lakewood Center. 
Location and hours: Lakewood Center, Lower Level. Open Friday-Sunday 11:30 am-5 pm
THE GARDEN SPOT
Sit a spell between visiting the amazing exhibits and purchasing what strikes your fancy. The Garden Spot is the perfect place to reflect on the outstanding art and presentations with coffee and beverages from Chunky Monkey or your selections from the Lakewood Café. 
Location and hours: Lakewood Center Front Garden. Open Friday-Sunday 8 am-6 pm.
In George Rogers Park
BEER & WINE FROM GORGES BEER CO.
Gorges Beer Co. returns to serve beer and wine at the tent in George Roger's Park. They provide their own crafted beer as well as local wines to enjoy as you listen to the exciting music line up. Show your ID and enjoy the party in George Rogers Park.
Location and hours: George Rogers Park, in front of the Main Stage. Open Friday-Saturday 11 am-8:30 pm, Sunday 11 am-4:30 pm
Park food vendor hours: Vendors that serve coffee and breakfast food open Friday-Sunday at 8 am. Other vendors are open Friday-Saturday between 10 and 11 am-9 pm. Sunday between 10 and 11 am-5 pm.
Fryer and Ice
Fryer and Ice, a new vendor this year, offers a selection of tasty food including deep fried hot dogs, corn on the cob and mega stuffed Oreos. Try their breakfast funnel cake with sausage and cheese.
Miss Hannah's Gourmet Popcorn
Enjoy the unique flavors of Miss Hannah's award-winning popcorn including caramel, olive oil and herb, truffle, butter and salt, cheesy cheddar, coconut crème, kettle corn and snickerdoodles to name a few.
The Original Oriental Food Truck
Original Oriental returns to the Festival with the best teriyaki chicken and yakisoba chicken. They also offer fried rice with chicken or peas and carrots and yakisoba noodles with cabbage and carrots. Yum!
Getta Gyro
Travel to the Mediterranean with Getta Gyro. Their meat and veggies gyros filled with your choice of beef, lamb, chicken, and veggies will make your day.
La Patrona
We welcome the many flavors of Latin cuisine to the Food Court. La Patrona offers tacos, tortas, cheesy quesadillas, spicy nachos, and salad bowls. 
Backyard Burger Company
Hamburgers are back! Backyard Burgers, a favorite West Linn brick and mortar burger establishment, serves their smashburgers, cheeseburgers, French fries and more for your eating pleasure.
Asona Cuisine
Asona Cuisine brings the many flavors of Africa to the Festival. Dishes include an African chicken platter, a corned beef platter, spinach stew bowls, sweet and fried plantains with black-eyed peas, Jamaican spiced bowls and more.
Divine Mini Donuts
Divine Mini Donuts not only offers delicious donuts but also various Zenner's sausages including sausage with cheese, sausage with jalapenos, and a combination of both. They also serve Italian ices.
Kona Ice
Just in time for the warm weather in June, Kona Ice returns to cool your palate. Kona Ice provides huge scoops of shaved ice with your choice of multiple flavorings including Vita-Blend, Fruit First and sugar free options. 
Chunky Monkey
Chunky Monkey returns to two locations this year: the Food Court in George Rogers Park and The Garden Spot at the entrance to Lakewood Center. Enjoy Chunky Monkey's coffee and other beverages at both places.
Qualiserve
Salmon is back in the park! Qualiserve returns with their signature salmon Caesar salads, garlic fries, refreshing flavored lemonades and elephant ears.