Lakewood Theatre Company celebrates its 71st season with productions on its Mainstage and three productions on its Side Door Stage.
Season tickets for the 2023 – 2024 season are on sale NOW and prices for the five-show season, beginning with Arsenic and Old Lace range from $161.00 – $175.00.
Performances for Lakewood shows are Thursday – Saturday at 7:30 PM, Sundays at 2:00 PM and some Wednesday evenings at 7:30 PM. Season tickets can be purchased at the LTC Box Office at 368 S. State Street in Lake Oswego. Box Office hours are 10 – 4 weekdays and 10 – 4 on Saturdays. Call 503-635-3901.
CLICK HERE to order a NEW 5 Show Subscription
Subscription Benefits:
Savings of up to 20% off regular box office prices
Lost ticket insurance
Lifetime renewal privileges
Priority seating
FREE 48-hour ticket exchange
Priority ordering for other events
Discounts on added attractions
Questions? Call our Box Office Mon – Fri. between 10 AM and 4 PM at 503-635-3901.
Click Here to download a season flyer.
Interested in subscribing? Call us at 503-635-3901. Order now to reserve your seats for the season.
All shows, dates, and seating are subject to change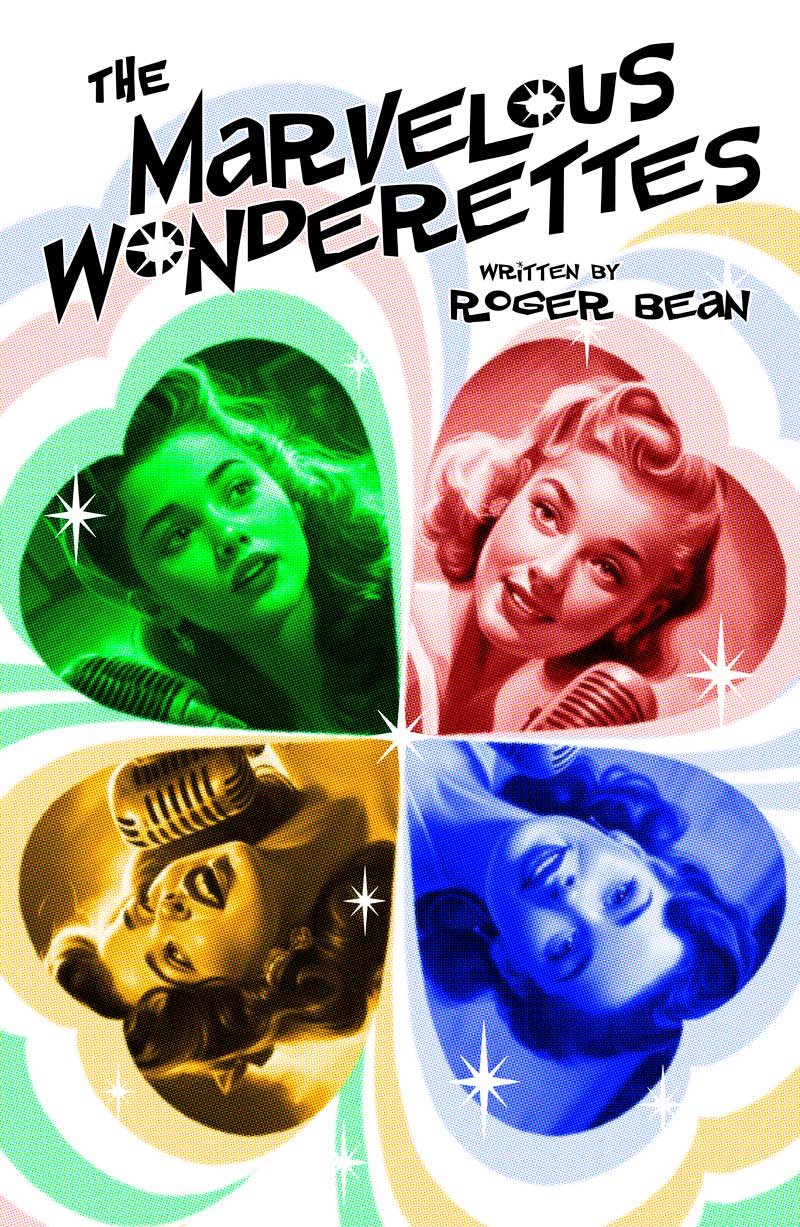 THE MARVELOUS WONDERETTES
July 14 – August 20, 2023Book and Music by: Roger Bean
Directed by: Thomas C. Graff
Music Director: Cyndy Ramsey-Rier,
Choreographer: Terry Brock
Four young Springfield High female singers in 1958 rally together as the Marvelous Wonderettes to entertain their classmates in four-part harmony with songs from the 1950s. The four women return to perform at their 10-year high school reunion, giving them the opportunity to sing a '60s hit parade, but their lives and relationships are markedly changed. Title Sponsor: Bonnie Conger
Directorial Sponsor: Lakewood Center Associates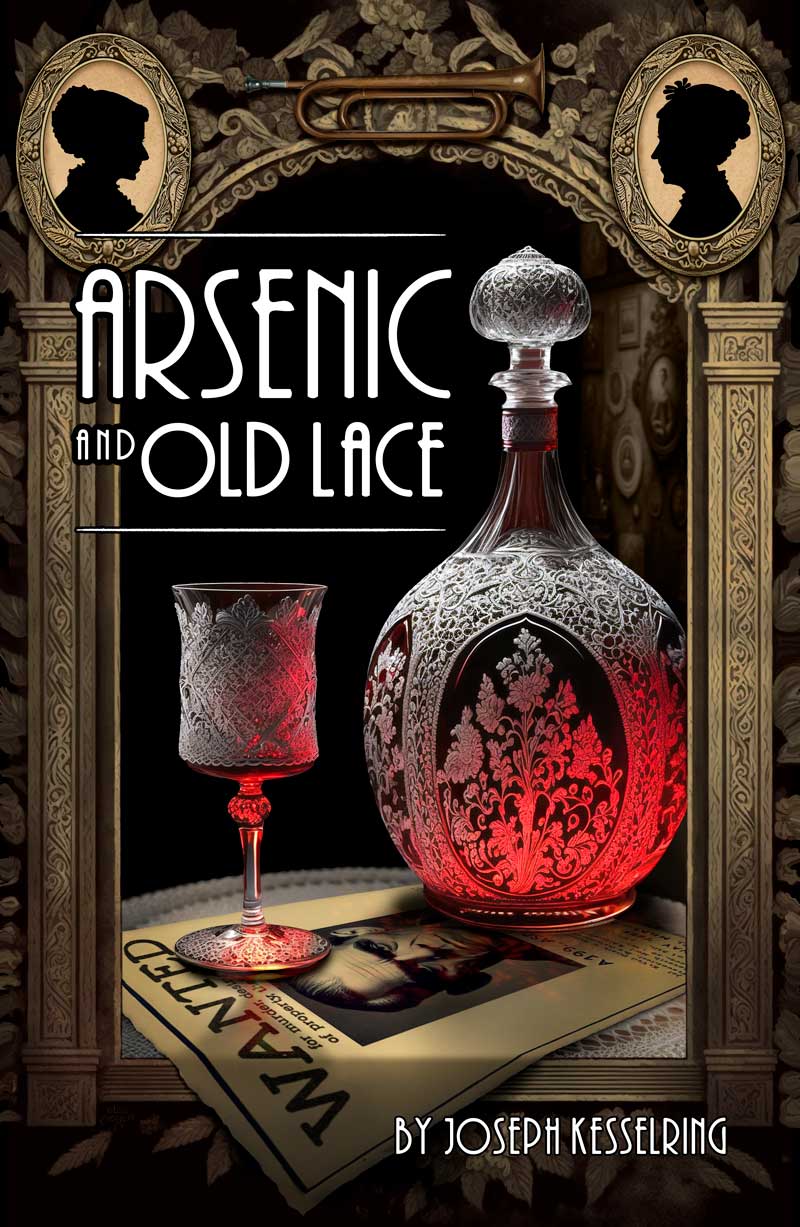 5-SHOW SEASON PACKAGE BEGINS WITH ARSENIC AND OLD LACE
September 8 – October 15, 2023By: John Kesselring
Directed: by Don Alder
Drama critic Mortimer Brewster's engagement announcement is upended when he discovers a corpse in his elderly aunts' window seat. Mortimer rushes to tell his aunts only to learn that the ladies aren't just aware of the dead man in their parlor, they killed him! On top of that there's a brother who thinks he's Teddy Roosevelt, and another using plastic surgery to hide from the police! It will be a miracle if Mortimer makes it to his wedding.
Title Sponsors: Andy & Nancy Bryant
Directoral Sponsor: Samantha Richardson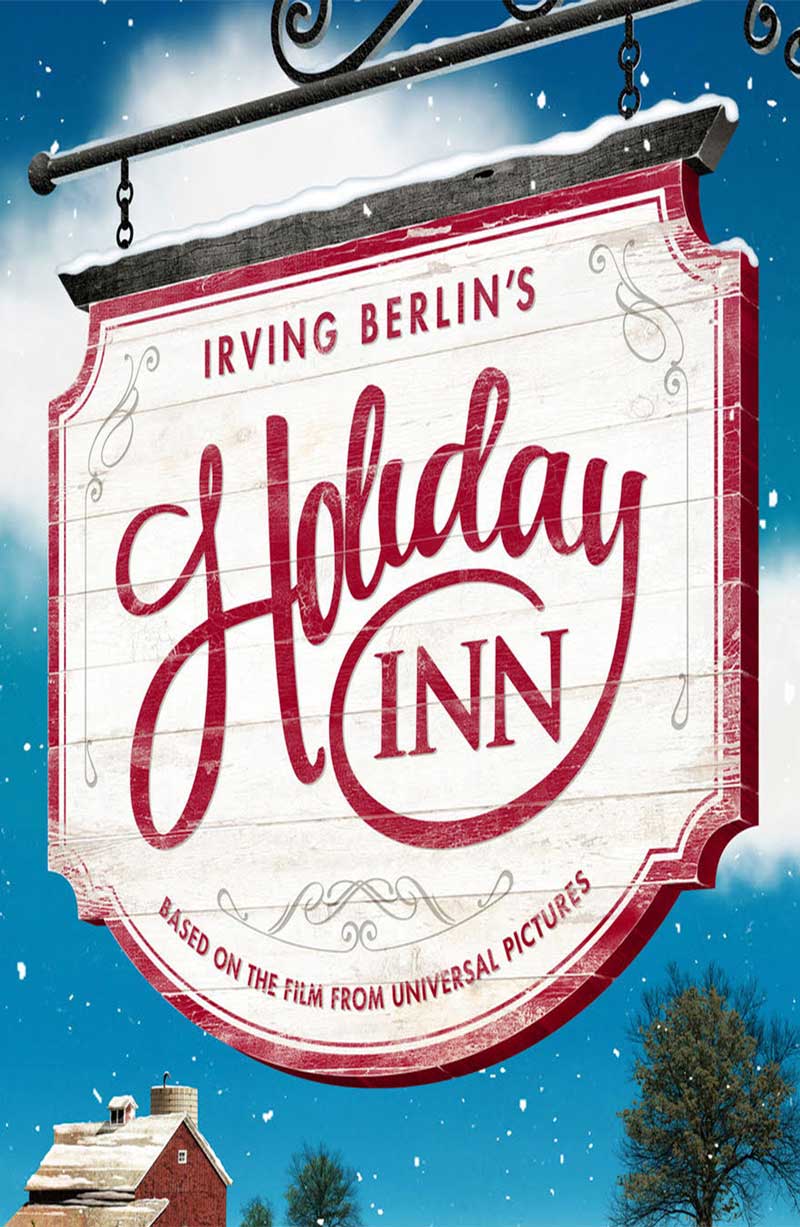 IRVING BERLIN'S HOLIDAY INN
November 10 – December 17, 2023Music and Lyrics by: Irving Berlin
Book by: Gordon Greenberg and Chad Hodge
Based on the Film from Universal Pictures
Directed by: Dennis Corwin
Music Director: Cyndy Ramsey-Rier
Choreographer: Laura Hiszczynskyj
Jim and his new friend Linda turn a Connecticut farmhouse into an inn with spirited performances to celebrate each holiday. But when Jim's best friend Ted tries to lure Linda to Hollywood to be his new dance partner, will Jim be able to salvage his latest chance at love? A joyous musical featuring Irving Berlin songs, including "Blue Skies," "Easter Parade," "Steppin' Out With My Baby," "Heat Wave," "White Christmas," "Be Careful, It's My Heart," and many more.
Title Sponsors: Don & Jessie Adams, Marilyn & Ron Nutting
Directorial Sponsor: The Aldrich Group
Music Sponsor: Sen. Bob Packwood & Elaine Franklin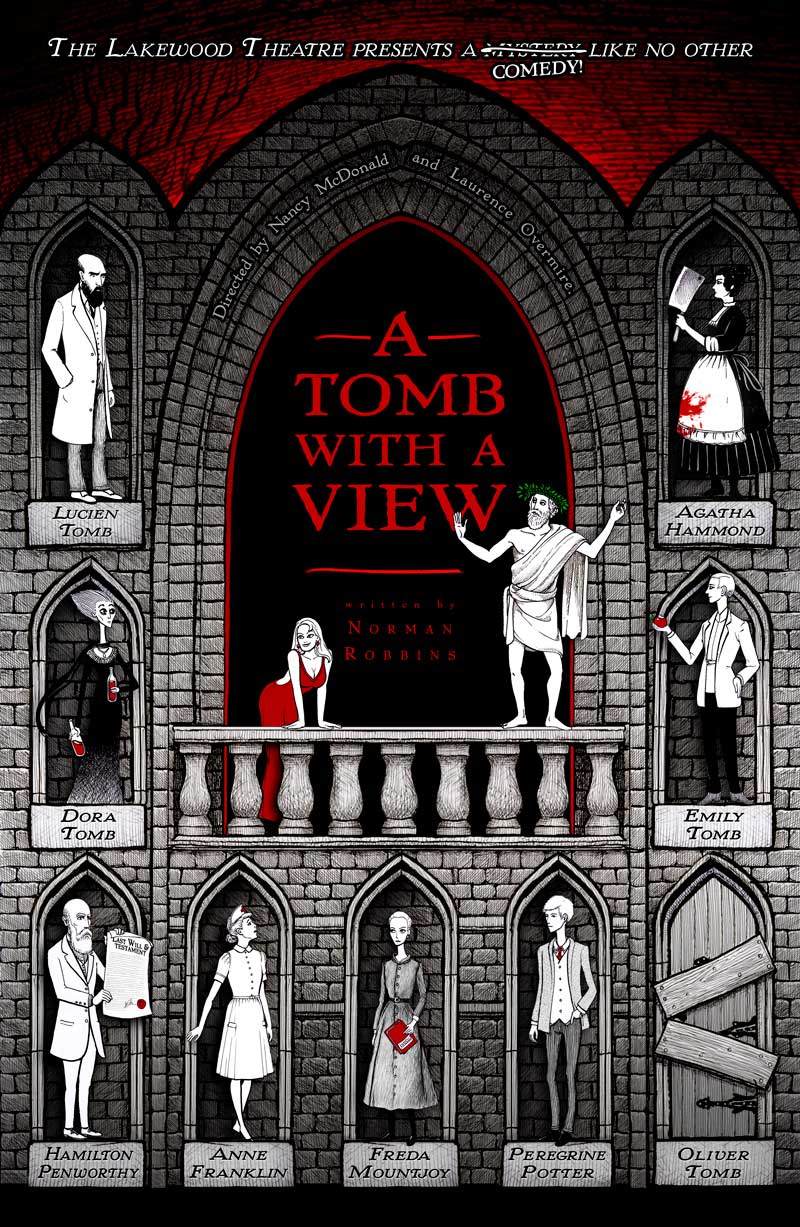 A TOMB WITH A VIEW
January 5 – February 11, 2024By: Norman Robbins
Directed by: Nancy McDonald and Laurence Overmire
In this comedy mystery thriller, the eccentric Tomb family gathers at the family estate after the death of their father. There, a lawyer reads a will involving some millions of dollars to a family of which one member has werewolf tendencies, another wanders around in a Julius Caesar toga and a third plants more than seeds in her flower beds. Soon there are more corpses than live members left! The plot twists and turns to a very surprising conclusion.Title Sponsors: Drs. Bill & Ricky Korach
Directorial Sponsor: Lakewood Center Associates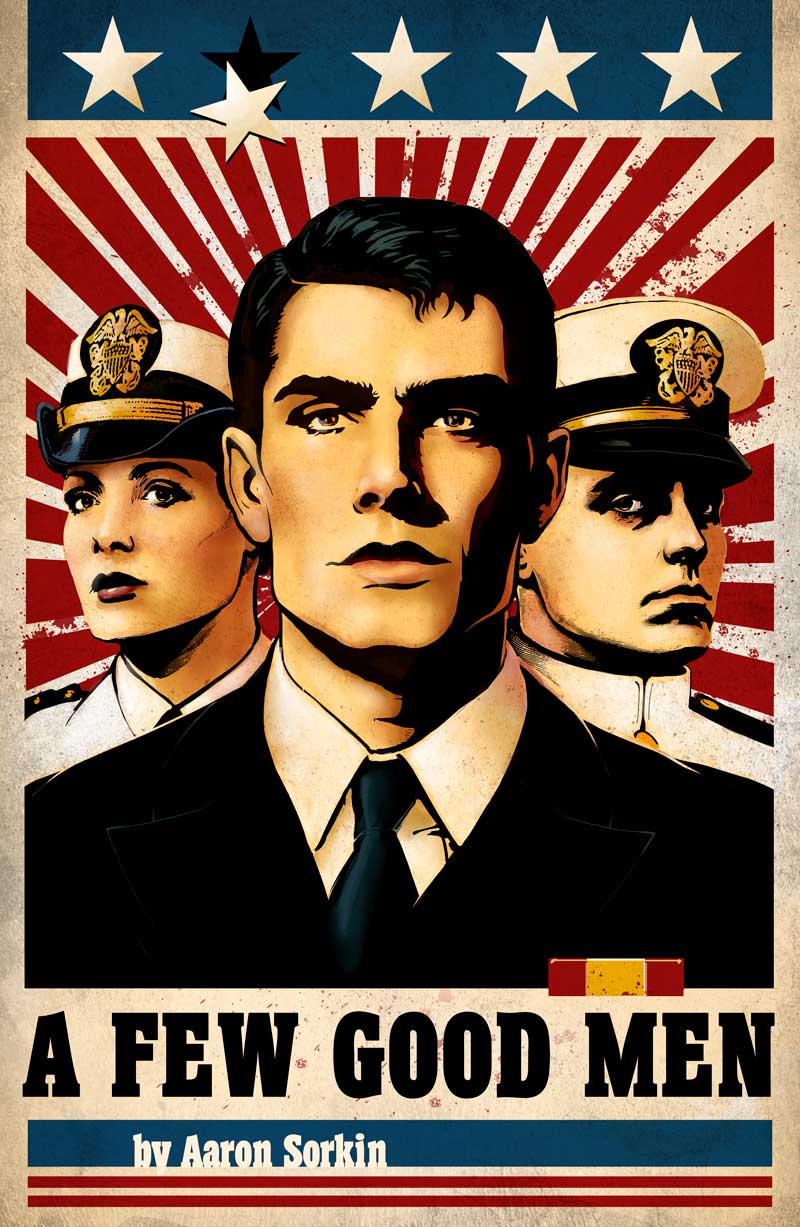 A FEW GOOD MEN
March 1 – April 7, 2024By: Aaron Sorkin
Directed by: Karlyn Love
A U.S. soldier is dead, and military lawyers want to know why. Accused are two Marines stationed at Guantanamo Bay, but who is really to blame? Was this a simple murder or something far more incendiary? Aaron Sorkin's searing courtroom drama is a provocative and engaging meditation on the inevitable corruption of power, and the responsibilities of those who are just following orders. As timely today as the day it was written!
Title Sponsors: Bill & Barbara Warner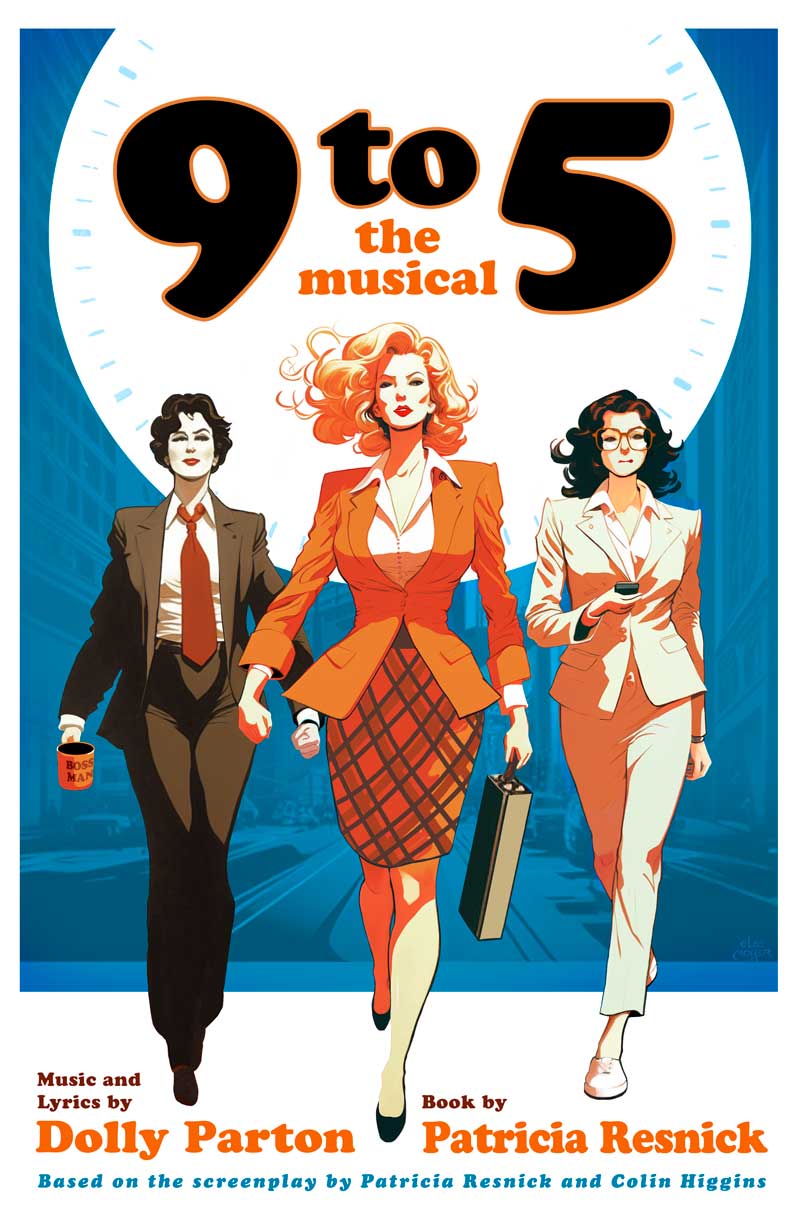 9 TO 5 THE MUSICAL
April 26 – June 9, 2024Music and lyrics by: Dolly Parton
Book by: Patricia Resnick,
Based on the screenplay by: Patricia Resnick and Colin Higgins.
Directed by: Dennis Corwin
Music Director: Mak Kastelic
Choreographer: Laura Hiszczynskyj
Based on the 1980 hit movie, three female co-workers concoct a plan to get even with the sexist, egotistical, lying man they call their boss. In a hilarious turn of events, the women live out their wildest fantasy – giving their boss the boot! The women give their workplace a dream makeover, taking control of the company that had always kept them down. Hey, a girl can scheme, can't she? Winner of a record-breaking 15 Drama Desk Awards.Title Sponsors: Stephen & Nancy Dudley

Title Sponsors: Stephen & Nancy Dudley
Directorial Sponsor: Samantha Richardson
Guest Artist Sponsor: The Aldrich Group
Music Sponsor: Sen. Bob Packwood & Elaine Franklin
2023 – 2024 SIDE DOOR STAGE SEASON
On our Side Door Stage for 2023-24, Lakewood Theatre Company presents The Lost Treasures Collection – a unique series of three plays. Each attraction is performed for one weekend only! Performances are Friday and Saturday at 7:00 PM and a Saturday matinee at 2:00 PM. This year's theme: Love in the 21st Century in double feature musicals.
Series Sponsor: Fritz Camp Playbill Sponsor: Ed & Judy McKenney
The Lost Treasures Collection, now in its 13th season, is a series of obscure and rarely performed musicals presented in concert/cabaret version for one weekend only on our Side Door Stage. No sets, no props – none of the usual trappings of a fully staged production. Picture Portland's foremost performers presenting some of the most beautiful, comedic, and witty songs of musical theatre. Food, wine, and other beverages are available for purchase before and during the show.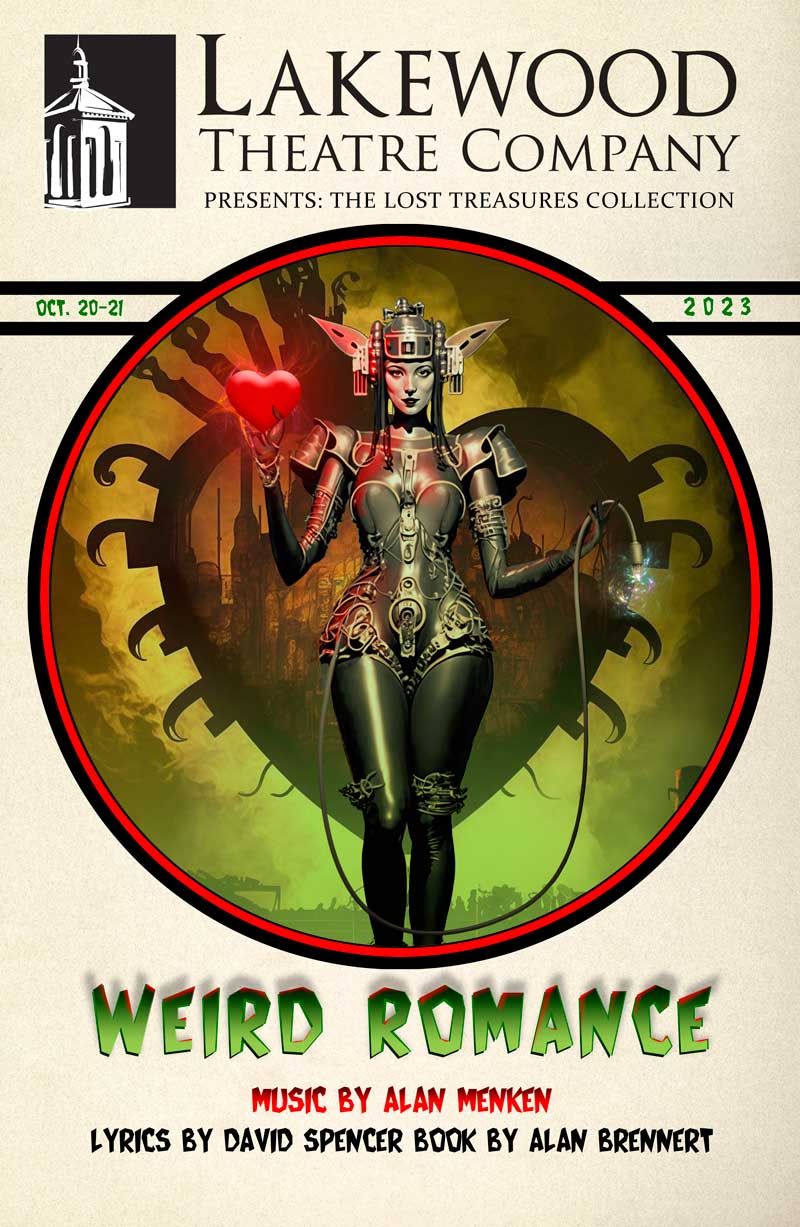 WEIRD ROMANCE
October 20 – 21, 2023Music by: Alan Menken
Lyrics by: David Spencer
Book by: Alan Brennert
Weird Romance is a two one-act 1992 musical containing a curious mix of a science fiction framework around traditional themes – the generation gap, a love triangle, and the archetypal conflict between those who have power and those who have none. The first, The Girl Who Was Plugged In, is about a homeless bag-lady whose soul is transplanted into the body of a gorgeous female android by a company which manufactures celebrities. The second, Her Pilgrim Soul, is about a scientist who researches holographic imaging. One day a mysterious "living" holograph, apparently a woman long dead, appears and changes his life forever.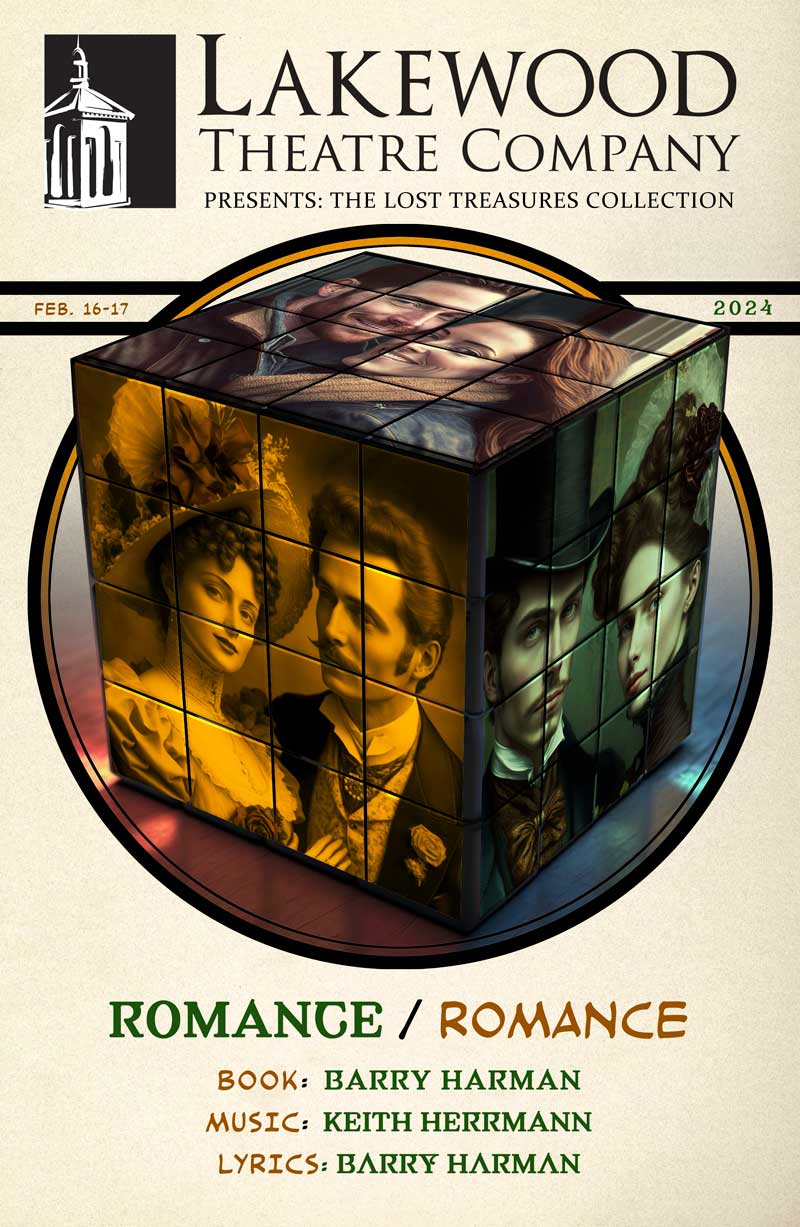 ROMANCE/ROMANCE
February 16-17, 2024 Book and Lyrics by: Barry Harman
Music by: Keith Herrmann
The show is composed of two acts linked only by the common theme of love and one song performed in both acts. The first, The Little Comedy, explores the budding relationship between two people who have adopted personas other than their own. Set in late 19th century Vienna, we find Josefine, weary of the social life provided by her upper-class lovers, and wealthy playboy Alfred, who has tired of a seemingly endless round of inconsequential affairs. She assumes the guise of a working-class woman, while he pretends to be a struggling poet, and the two meet while enjoying their new identities. Summer Share, the second act is set in The Hamptons, where two married couples in their thirties are spending the season in a rented cottage. Sam, who is married to Barb, and Monica, who is married to Lenny, find themselves gradually progressing from harmless flirtation to the serious possibility of an illicit affair.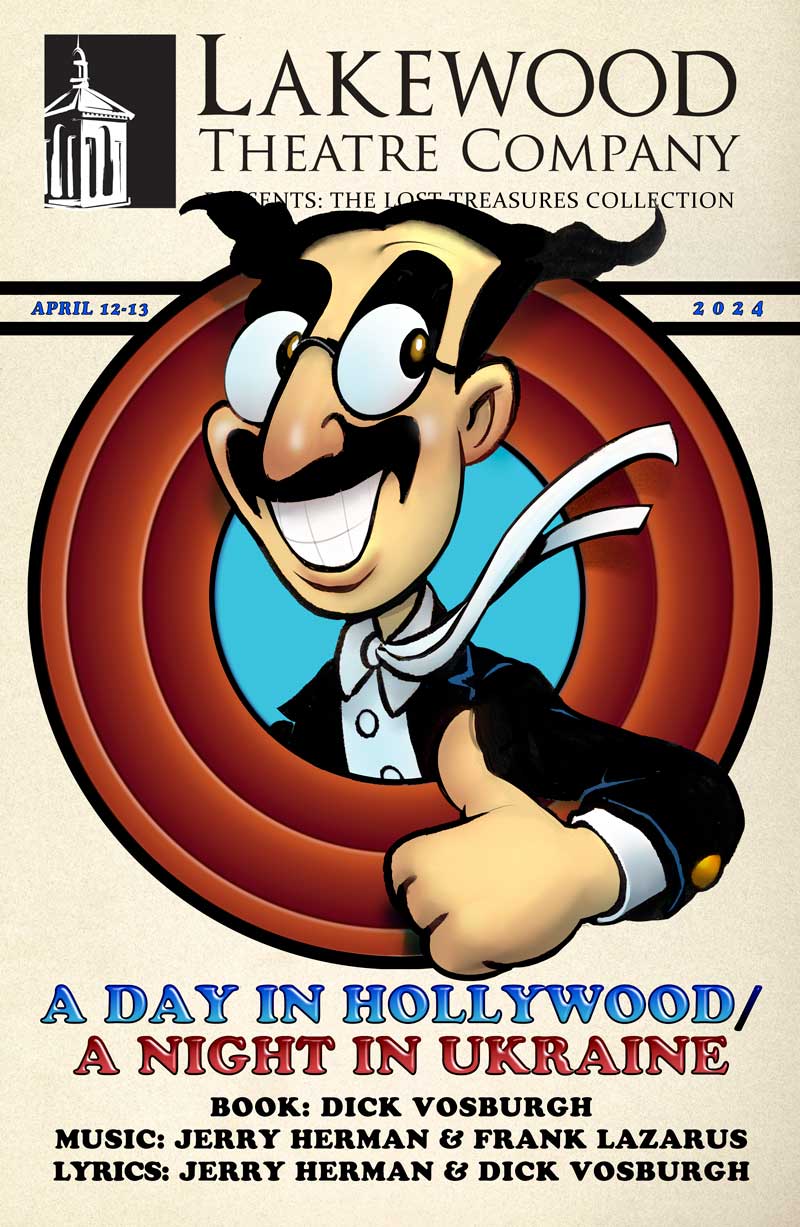 A DAY IN HOLLYWOOD / A NIGHT IN THE UKRAINE
April 12-13, 2024Book by: Dick VosburghMusic by Jerry Herman, Frank Lazarus
Lyrics by: Jerry Herman, Dick Vosburgh
This Tony Award-winning musical comedy of two one-act plays is a double feature more hilarious than any presented in Hollywood's heyday. The first, A Day in Hollywood is a musical tribute form the ushers at Grauman's Chinese Theatre who imagine themselves upon the silver screen, and then in the second act we are off to A Night in the Ukraine at a Russian mansion and a fast-paced comedy à la the Marx Brothers, including tap dancing and rubber chickens!