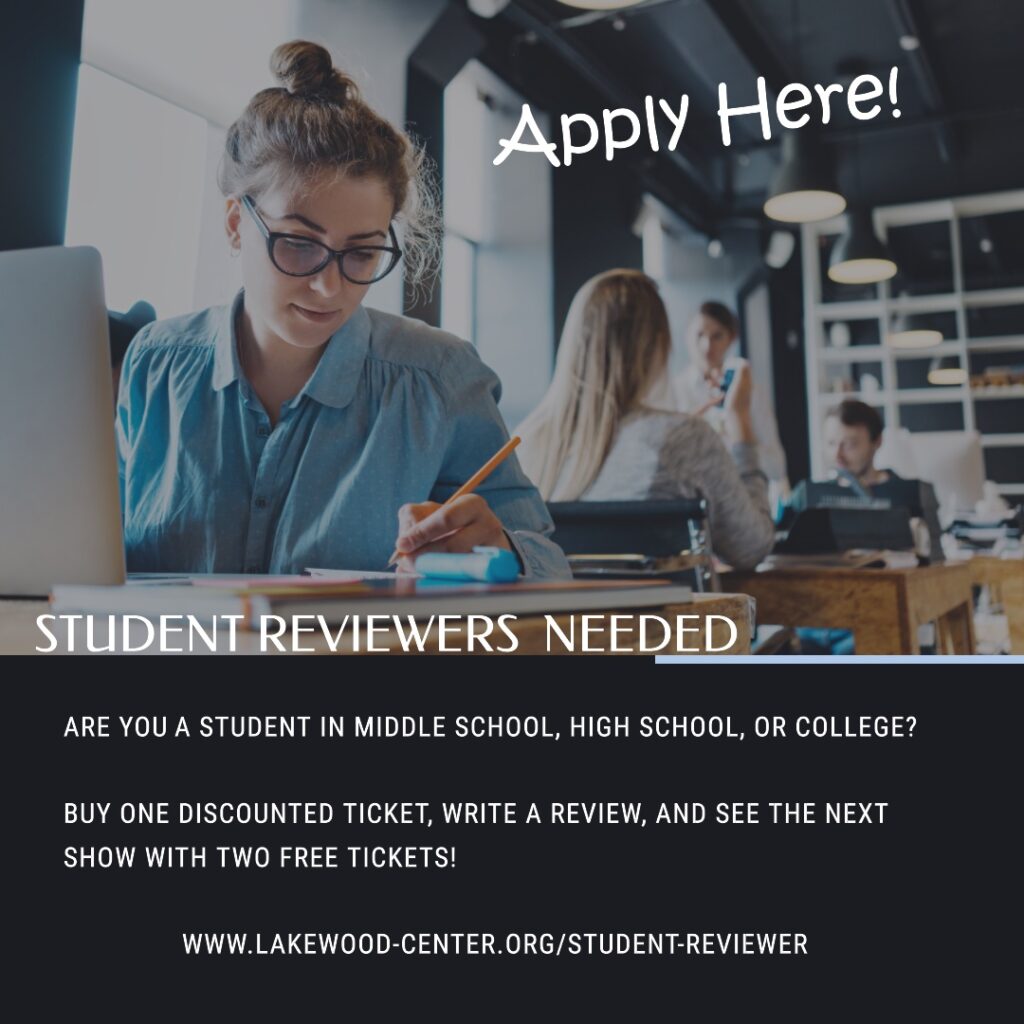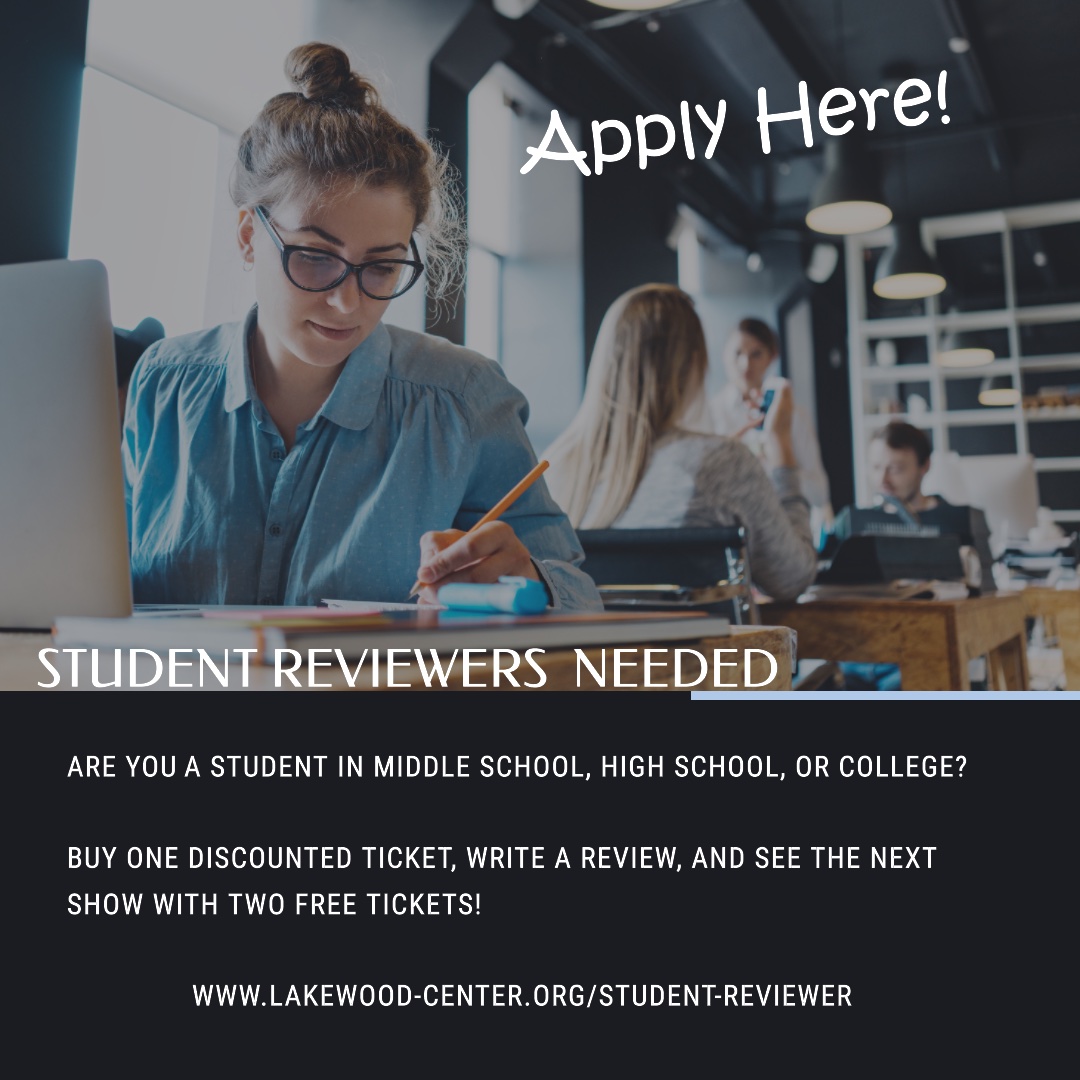 WHAT'S IN IT FOR YOU?
1. You get to see a great show at a great price – only $20!
2. Extra bonus: send us a copy of your Student Review and we'll send you TWO FREE passes to any show in our current season. And if you review that bonus show, we'll send you another two free passes. And if you review that show… You get the idea.

CLICK HERE for a comprehensive PDF.