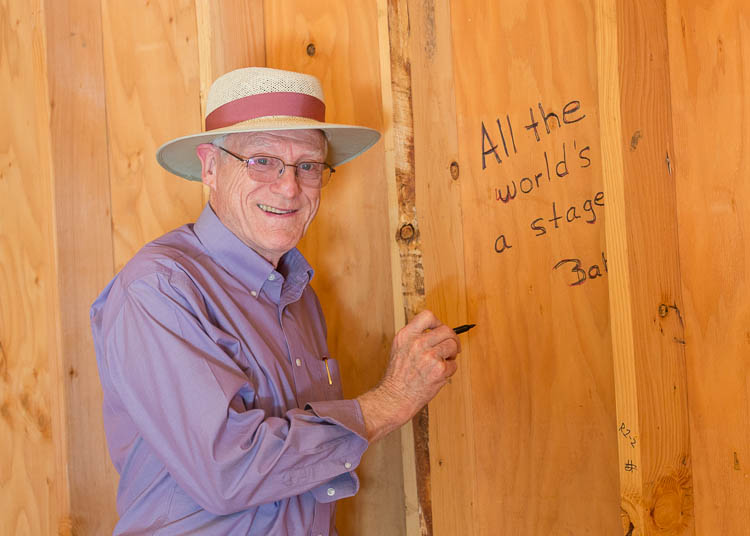 Our beloved friend Bill Warner, after enduring health issues for some time, passed away on November 17, 2023. Bill was 87 years old. He was born on March 18, 1936.
Bill was a Lakewood board member for 29 years. He began his board service in January 1994. He, with his wife Barbara, were very, very, generous people who loved the arts and Lakewood.
Bill Warner was a community volunteer and philanthropist extraordinaire. In addition to his support of the Lakewood Center, Warner was active in numerous other community organizations ranging from his church to the Lake Oswego Chamber of Commerce, Oswego Heritage House, Village Basket Program, Lake Oswego Rotary, Lake Oswego School District, Laker Club, and numerous Lake Oswego youth sports. Outside of Lake Oswego, Warner was a Royal Rosarian.
Because of his exceptional volunteerism and financial support in the community, he was named the 2003 Community Leader of the Year by the Lake Oswego Chamber of Commerce. In 2009 both he and his wife, Barbara, were honored with the Bob Bigelow Lifetime Achievement Award.
Lakewood Executive Director Andrew Edwards commented, "Bill was an active supporter of the arts for decades. He and his wife Barbara have not only a deep appreciation of the arts but a deep-seated love for the creative process and for those who bring it alive. It's no secret that Bill was a triple threat for any organization or cause he supported. By that, I mean he brought three admirable qualities to the table when he became your advocate. He was: generous with his time – generous with his talent – and generous with his gifts. Some people, for whatever reason, can only give one or two of the three. Bill gave you all three. We will miss his spirit, his optimism, and his can-do approach to life."
CLICK ON THE ARROW BELOW FOR MEMORIES OF BILL