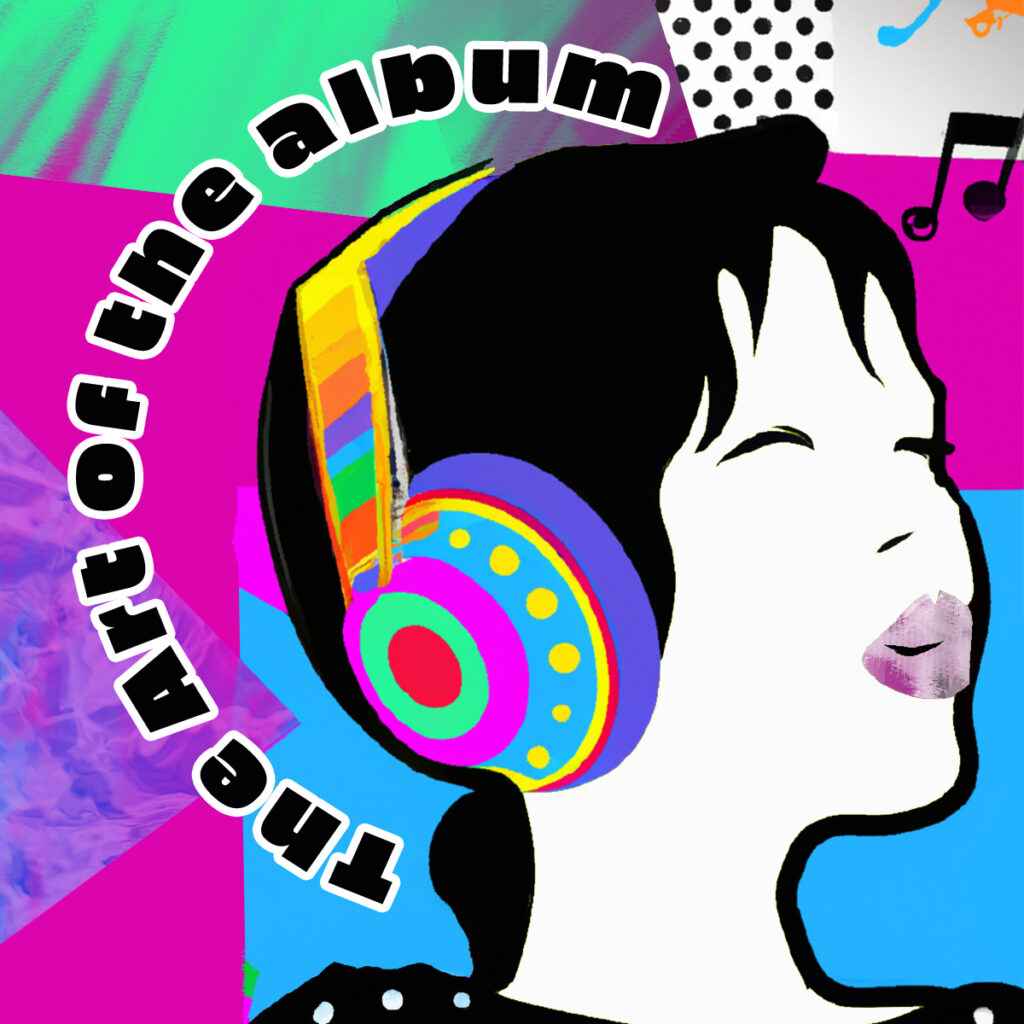 The 2023 Featured Exhibit

NOTICE: We are experiencing issues with the online registration system. We'll have the APPLY HERE button up soon!
JUST THE FACTS:
Application open: January 15, 2023
Application Fee: $35
Artwork price: Any Price
Commission taken: 40%
Art accepted: Any medium, album sizes are to be 8×8 or 12×12 inches, including framing. Concert posters are to be 11×17 or 24×36 inches, including framing.
Deadline: March 31, 2023
Jury date: April 1-15, 2023
Notification Date: April 17-21 2023
Delivery date: Sunday, June 18, 2023
Show Opening: Friday, June 23
Show Closing: Sunday, June 25
Reception: Saturday, June 24, 8:00am
Unsold art pick up date & time: Sunday, June 25, 5-7pm
Location: Lakewood Center for the Arts in Lake Oswego, the City of Arts (Location)
Exhibit Hours: Friday: 8am-6pm | Saturday: 8am-6pm | Sunday: 8am-5pm
Website: lakewood-center.org
Social media: #artsinlo Instagram: @artsinlo Facebook: LOFOTA
CALL TO ARTISTS:
If you were asked to create an album cover or poster to honor your favorite band, song, or music genre what would that look like?
Lake Oswego Festival of the Arts turns 60 in 2023, and with that celebration, we would like you to join the party and help us decorate with your art! As with any celebration, music is required, so we have named this year's exhibition Pop: The Art of the Album!
We seek concepts from artists or collaborative artist teams to design and create pop art, concert posters, and music album covers using your chosen medium.
This year, our feature exhibit is to educate the public on the visual arts designed for music.
Show us how a band inspires your artistic talents and skills in a way that is done without words. Please do not include the band's name or song titles in your work.
Let the viewer be the one to interpret the band that has aroused your ability to conceptualize and execute this work of art.
ABOUT THE 60TH ANNUAL FESTIVAL OF THE ARTS
Founded in 1963, The Lake Oswego Festival of the Arts is an annual arts education program of Lakewood Center for the Arts and is traditionally held at Lakewood Center and George Rogers Park in Lake Oswego, Oregon. It is held the weekend after Father's Day each year and attracts nearly 25,000 people. In 2023, we are excited to celebrate 60 years of art with expanded programming, including several unique art exhibits at Lakewood Center for the Arts and George Rogers Park.
ELIGIBILITY
This call is open to artists of all levels and mediums.
Works Eligible
Two-dimensional work in any medium is acceptable, as long as the dimensions are 8X8 inches or 12×12 inches for the album covers and 11×17 or 24×36 for the concert posters, including framing.
Artists may use their chosen medium to include watercolors, oils, acrylic, colored pencil, graphite, encaustic and pastels. Natural or handmade papers, as well as collage and fiber may be used. No prints of original work will be accepted, except for photography compositions made from artists original negative or digital images processed by the artist- signed and numbered.
Three-dimensional works of art must be able to hang.
Photography or hand-manipulated plate prints must be signed and numbered.
All art must be original and signed by the artist.
Artwork, whether framed or unframed, needs to be ready to hang with taut wire across the back. (no zigzag hardware)
No AI Generated work will be accepted.
ENTRIES
A maximum of 3 works may be submitted per artist. Entries must be received no later than the date listed on the calendar. The Festival the Arts Juried Exhibits reserve the right to decline any accepted artwork upon delivery if the condition or quality is other than represented in the electronic entry.
JURY PROCESS
Applications will be reviewed by a jury composed of selected individuals from varied backgrounds who embrace the philosophy and goals of the Festival of the Arts. Selection for the exhibit will be based on originality, creativity, technical skill and adherence to the theme.
Juror Susan Wood is an artist living in Portland, Oregon. She earned her Bachelor of Fine Arts degree, Magna Cum Laude, from the University of Washington. She has been a photographer since she can remember, having created the photography department at the Seattle Academy of Arts & Sciences, named "From Pinhole to Pixels". Within the last decade, Susan has expanded her artistic expression to include acrylic and oil painting, encaustic, collage, and drawing. Her work has been included in various shows and private collections worldwide, most recently as an invited artist in the 2022 International Exhibit and Publication, "Row, Row, Row Racice", in Prague, Czechia.
Susan views the world as a beautiful eclectic collection of compositions of shapes and color relationships. Subject matter may include landscape, portraits, still life, abstract… however the commonality lies within the relationship of adjacent matter. In this way, it is of Susan's opinion that art envelopes us and is an integral aspect of our connection with earth, with life, with our inner soul, and with each other. The elementary appeal of art is how, be it visual, auditory, sensory… art reaches beyond the conscience and provides a visceral reaction often beyond words. Expressing this fundamental feeling allows us all to be artists and us all to enjoy the art that surrounds us.
Other jurors TBA.
ACCEPTANCE & REJECTION NOTES
Notification Dates: April 17-21 2023
Please check your email and spam for notifications. The Curator will not have a lakewood-center.org email address.
Once notifications of acceptance are sent out, accepted artists will need to digitally agree to the artist contract.
If all submitted pieces from an artist are rejected, a discount code for a free entry to the Open Show Express will be sent with the email.
SALES
All work submitted for the exhibit must be for sale.
Price your work accordingly! A 40 percent commission from all sales will be retained by the Festival. Prices assigned by the artist shall include the Festival commission. All commission proceeds benefit the Lake Oswego Festival of the Arts, a nonprofit organization. Our tax ID number is 93-0700108.
APPLICATION PROCESS
Applications will be available on January 15 2023, at lakewood-center.org – click on the FESTIVAL tab.
Artists must register and complete an application on our website with an accurate email that will be valid throughout the registration process until show date. This email address will be used to notify you of your status. Notification of accepted or declined status will be emailed to the email address you use in the application process. Please check your application email inbox for all correspondence.
Your application must include:
Detailed information about each submitted artwork, including medium and dimensions.
Images:

Artists may submit 1 static image per art object or 1 video/recording per digital artwork installation, up to 3 artworks in total.
Static image sizing requirements: Images must be in JPEG or JPG format, maximum of 4000×4000 pixels, minimum of 1000 pixels on the shortest side.
Images cannot be larger than 2MB.
Note: Need assistance in photographing your artwork? Visit Larry Berman's site for tips on taking quality images of your art.

A brief statement about how the piece(s) relates to the call.
Payment for Application
To ensure that the jury sees your entry, your non-refundable entry fee of $35.00 must be paid online at the time of submitting your application. This fee covers up to three artworks. Artists whose work is not accepted for inclusion in this exhibit may apply the fee to the Open Show.
DELIVERY OF ARTWORK
Unless alternative arrangements have been confirmed with the curator and Festival Office, Artists must deliver their work personally to the Lakewood Center, 368 S State Street, Lake Oswego, OR, 97034 on:
Sunday, June 18th 2023, 1pm-4pm (Father's Day)
ANY WORK NOT ON SITE BY 4:00 PM ON SUNDAY, JUNE 18TH WILL NOT BE INCLUDED IN THE EXHIBIT.
Should it be necessary for you to ship your work, permission must be granted in writing by the Curator prior to sending in your Artist Contract.

Shipped artwork MUST arrive BETWEEN May 1-June 1, 2023 to:
Lake Oswego Festival of the Arts
Pop! Goes the Festival
368 S. State Street
Lake Oswego, OR 97034
The Curator and the Festival are not liable for late work, work damaged in transit, lost work, or work shipped to the wrong address.
RETURN OF ARTWORK
Should the work not be sold, artists are responsible for picking up their artworks or return shipping.

In-person artwork pickup:
Sunday, June 25, 5:00-7:00pm
Shipped Work:
A pre-paid shipping label must be sent to the Curator WITH the artwork OR within 30 days of the closing of the exhibit.
Any work on premises without a valid prepaid shipping label 30 days past the closing of the exhibit will be forfeit to the Lakewood Center for the Arts, and sold at auction. Proceeds will go directly to the Lake Oswego Festival of the Arts.

The Festival shall not be held liable for the loss of or damage to the work if the Artist fails to remove the work during the listed pick up times. If artwork is not picked up during these times, a rental fee of $5 per day may be imposed after the last date listed below. The Festival's right to sell the work of art shall continue, however, until the work is actually removed.
WE WELCOME ARTISTS OF DIVERSE BACKGROUNDS
Lakewood Theatre Company (dba Lakewood Center for the Arts, Lakewood Gallery, Lake Oswego Festival of the Arts) believes that art and society is enhanced by cultural diversity.
It is our belief that this diversity enriches our appreciation of the world we live in. Lakewood is committed to providing an environment that demonstrates sensitivity and appreciation for the unique needs and qualities of the individuals that we serve.

To that end, Lakewood's policy is to provide services, programs, volunteer opportunities and employment opportunities that do not discriminate based on race, color, creed, religion, age, gender, ethnicity, culture, nationality, sexual orientation, military status, marital status, political opinion, learning style, national origin, familial status, mental and physical disability, gender identity, and source of income or disability status.
CONTACT
Natalee Geye, Curator
Phone: 503.636.1060
Email: festival@lakewood-center.org or ncgeye@gmail.com
Street address: Lakewood Center for the Arts, 368 S. State Street, Lake Oswego, OR 97034
Mailing address: Lake Oswego Festival of the Arts, PO Box 385, Lake Oswego, OR 97034
DATOS ESENCIALES:
Inscripción abierta: 15 de Enero, 2023
Cuota de inscripción: $35
Precio de la obra de arte: a discreción del artista
Comisión retenida: 40%
Tipo de arte aceptado: Cualquier medio, dimensiones de los álbumes deben ser 8×8 o 12×12 pulgadas, incluyendo el marco. Pósters de concierto deben ser 11×17 o 24×36 pulgadas, incluyendo el marco.
Plazo de inscripción: Hasta el 31 de Marzo, 2023
Fechas de jurado: 1-15 de Abril, 2023
Notificaciones de resultados: 17-21 de Abril, 2023
Fecha de entrega del arte: Domingo, 18 de Junio, 2023
Apertura de la exposición: Viernes, 23 de Junio, 2023
Cierre de la exposición: Domingo, 25 de Junio, 2023
Recepción para los artistas: Sábado, 24 de Junio, 8:00am
Retiro del arte no vendido: Domingo, 25 de Junio, 5-7pm
Lugar: Lakewood Center for the Arts en Lake Oswego, la Ciudad del Arte (Lugar)
Horario de la exposición: Viernes: 8am-6pm | Sábado: 8am-6pm | Domingo: 8am-5pm
Sitio web: lakewood-center.org
Medios de comunicación social: #artsinlo Instagram: @artsinlo Facebook: LOFOTA
LLAMADO a ARTISTAS:
Si le pidieran crear una portada para un álbum de música o un póster en honor a su grupo, canción o género musical favorito, ¿como sería su obra de arte?
¡El Festival de Arte de Lake Oswego cumple 60 años en 2023 y para celebrar los invitamos a decorar la fiesta con su arte! Como toda celebración, esta también requiere música, por lo que hemos llamado la exposición destacada de este año Pop: ¡El Arte del Álbum!
Buscamos conceptos de artistas o grupos de artistas para diseñar y crear arte pop, pósters de conciertos, y portadas de álbumes musicales usando su medio preferido.
Este año nuestra exposición destacada está dedicada a educar al público en las artes visuales diseñadas para la música.
Muéstrenos como una banda o grupo musical inspira su talento artístico sin usar palabras. Por favor no incluya el nombre de la banda o grupo musical o títulos de las canciones en su obra de arte.
Deje que el observador sea el que interprete la banda que ha despertado su habilidad para conceptualizar y crear esta obra de arte.
EL FESTIVAL DE ARTE ANUAL No 60
Fundado en 1963, el Festival de Arte de Lake Oswego es un evento educacional de Lakewood Center for the Arts, efectuado anualmente durante el fin de semana después del Día del Padre en Lakewood Center y George Rogers Park en Lake Oswego, Oregon. Atrae aproximadamente 25,000 personas. En 2023 estamos orgullosos de celebrar 60 años de arte con más programas, los que incluirán varias exhibiciones únicas en Lakewood Center for the Arts y George Rogers Park.
ELIGIBILIDAD
Este llamado está abierto a artistas de todos los niveles y todos los medios artísticos.
Obras Aceptadas
Se aceptan obras bidimensionales en cualquier medio, siempre que las medidas sean 8×8 o 12×12 pulgadas para portadas de álbumes y 11×17 o 24×26 pulgadas para pósters de concierto, incluyendo el marco.
Los artistas pueden usar su medio favorito incluyendo acuarelas, óleos, acrílicos, lápices de color, grafito, encáusticos y pasteles. También pueden usar papel natural o hecho a mano, collage y fibra. No se aceptan copias impresas de la obra original, excepto composiciones de fotografías creadas del negativo original del artista o imágenes digitales procesadas por el artista – firmadas y numeradas.
Se aceptan obras tridimensionales siempre que puedan ser colgadas.
Fotografías o placas impresas a mano deben ser firmadas y numeradas por el artista.
Todo el arte debe ser original y firmado por el artista.
Todo el arte, enmarcado o sin marco, debe ser entregado listo para colgar con alambre tenso al reverso (no colgadores zigzag)
No se acepta arte generado por inteligencia artificial.
INSCRIPCIONES
Cada artista puede inscribir un máximo de 3 obras de arte. Las obras deben ser recibidas a mas tardar en la fecha indicada en el calendario. La Exposiciones con Jurado del Festival de Arte tienen derecho a rechazar cualquier obra de arte previamente aceptada si la condición o calidad es distinta a la representación inscrita electrónicamente.
PROCEDIMIENTO DEL JURADO
Las solicitudes van a ser evaluadas por un jurado compuesto por individuos de diversas disciplinas, quienes comparten la filosofía y las metas del Festival de Arte. La selección del arte para la exposición se basará en originalidad, creatividad, habilidad técnica y adherencia al tema.
Miembro del jurado Susan Wood es una artista que vive en Portland, Oregon. Se tituló de Bachelor of Fine Arts, Magna Cum Laude, en la Universidad de Washington. Dice haber sido fotógrafa desde que tiene memoria. Creadora del departamento de fotografía de Seattle Academy of Arts & Sciences, llamado "From Pinhole to Pixels". En la última década, Susan ha expandido su expresión artística al incluir pintura con óleo y acrílico, encáustico, collage y dibujo. Sus trabajos han sido incluidos en varias exposiciones y colecciones privadas internacionales, recientemente como artista invitada a la Exposición y Publicación Internacional "Row, Row, Row Racice", en Prague, Czechia.
Susan ve el mundo como una bella colección ecléctica de composiciones de formas y colores. Sus temas pueden incluir paisajes, retratos, naturaleza muerta, arte abstracto…lo que se encuentre dentro de la relación de la materia adyacente. Susan opina que el arte nos envuelve y es un aspecto integral de nuestra conexión con la tierra, con la vida, con nuestra alma, y con las personas que nos rodean. La atracción elemental del arte es como, de manera visual, auditoria, sensorial…el arte alcanza más allá de la conciencia y crea una sensación visceral a veces imposible de explicar con palabras. La expresión de este sentimiento esencial es lo que nos permite a todos ser artistas y a todos disfrutar del arte que nos rodea.
Otros miembros del jurado serán anunciados posteriormente.
ANUNCIOS DE ACEPTACION Y RECHAZO
Fechas de Notificación: 17-21 de Abril, 2023
Por favor revise su correo electrónico, incluyendo su "spam". La conservadora no tiene una dirección de correo electrónico en lakewood-center.org.
Una vez que se hayan enviado las notificaciones de aceptación, los artistas que han sido aceptados deberán firmar electrónicamente el contrato de artista.
En el caso de que todas las obras inscritas por un artista sean rechazadas, este recibirá por correo electrónico un código de descuento para la cuota de inscripción a la Exposición Abierta Express.
VENTAS
Todas las obras de arte presentadas deben estar a la venta.
Fije sus precios de acuerdo con lo siguiente: Una comisión de un 40% de todas las ventas será retenida por el Festival. Los precios fijados por el artista deben incluir la comisión del Festival. Todos los ingresos provenientes de estas comisiones son a beneficio del Festival de Arte de Lake Oswego, una organización sin fines de lucro. Nuestro número de identidad para impuestos es 93-0700108.
PROCESO DE SOLICITUD
Los formularios de solicitud estarán disponibles el 15 de Enero, 2023 en lakewood-center.org – clic en la pestaña FESTIVAL.
Los artistas deben registrarse y completar una solicitud en nuestro sitio web con una dirección válida de correo electrónico, el que debe estar vigente durante el proceso de registro y hasta la fecha de exposición. Esta dirección de correo electrónico será usada para comunicar el estado de su solicitud, como también para notificar su aceptación o rechazo. Por favor revise la correspondencia en su bandeja de entrada.
Su solicitud debe incluir:
Información detallada sobre cada obra de arte presentada, incluyendo el medio artístico y las dimensiones.
Imágenes:

Los artistas pueden presentar una imagen fija por cada objeto de arte o un video/grabación por cada instalación de arte digital, hasta un total de 3 obras de arte.
Requisitos para imágenes fijas: las imágenes deben presentarse en formato JPEG o JPG, con un máximo de 4000×4000 pixels, mínimo de 1000 pixels en el lado mas corto.
Las imágenes no pueden ser mas grandes de 2MB.
Nota: ¿Necesita ayuda para fotografiar su obra de arte? Visite el sitio de Larry Berman para encontrar consejos de como obtener buenas imágenes de su arte.

Una breve declaración sobre como su obra u obras se relacionan al tema de la exposición.
Pago por Solicitud
Para asegurarse de que el jurado vea su inscripción, su tarifa de $35.00 debe ser pagada por internet en el momento de presentar su solicitud. Esta tarifa cubre hasta tres obras de arte. En el caso de que su arte no sea aceptado para esta exposición, esta tarifa se puede aplicar a su solicitud para la Exposición Abierta.
ENTREGA DE LAS OBRAS DE ARTE
Los artistas deben entregar sus trabajos en persona, a no ser de tener confirmación por parte de la conservadora y la oficina del festival de que se aceptará otro arreglo. El lugar de entrega es:
Lakewood Center, 368 S State Street, Lake Oswego, OR, 97034
Fecha de entrega: Domingo 18 de Junio, 2023, 1pm-4pm (Día del Padre)
CUALQUIER OBRA DE ARTE QUE NO SE ENCUENTRE EN NUESTRO RECINTO A LAS 4:00 PM EL DOMINGO 18 DE JUNIO NO SERA INCLUIDA EN LA EXPOSICION.
Si fuera necesario el envío a distancia de sus trabajos, debe obtener permiso por escrito de la conservadora, antes de remitir su Contrato de Artista.
Obras de Arte enviadas a distancia DEBEN ser recibidas ENTRE el 1° de Mayo y el 1° de Junio, 2023 en:
Lake Oswego Festival of the Arts
Pop! Goes the Festival
368 S. State Street
Lake Oswego, OR 97034
La Conservadora y el Festival no se hacen responsables por obras de arte recibidas tarde, dañadas durante el envío, perdidas o enviadas a la dirección equivocada.
Retorno de las Obras de Arte
Si las piezas no se venden, los artistas son responsables de recoger o enviar de vuelta sus obras de arte.
Horario para recoger en persona:
Domingo, 25 de Junio, 2023 5:00-7:00pm
Envíos a distancia:
Debe mandar una etiqueta de envío pre-pagada a la Conservadora CON la obra de arte, O dentro de 30 días de cerrarse la exposición.
Cualquier obra de arte que permanezca en el recinto, sin una etiqueta de envío pre-pagada, mas allá de 30 días después de cerrarse la exposición se considerará propiedad del Centro para las Artes de Lakewood (Lakewood Center for the Arts), y será vendida en remate. Las ganancias irán directamente al Festival de Arte de Lake Oswego.
El Festival no se hace responsable por la pérdida o daños incurridos a las obras de arte si el Artista no las remueve del recinto durante la fecha y horas listadas. Si las obras de arte no son recogidas a tiempo, se podrá imponer un costo de renta de $5 diarios pagado por el Artista. Sin embargo, el Festival mantiene el derecho de vender las obras de arte hasta que sean removidas del recinto.
DAMOS LA BIENVENIDA A ARTISTAS DE DIVERSOS ORIGENES
La Compañía de Teatro de Lakewood (Centro de Artes de Lakewood, Gallería de Arte de Lakewood, Festival de Arte de Lake Oswego) creen que el arte y la sociedad se enriquecen con la diversidad cultural.
Es nuestra creencia que esta diversidad enriquece nuestra apreciación por el mundo en que vivimos. Lakewood se compromete a proporcionar un entorno que demuestre sensibilidad y aprecio por las necesidades y cualidades únicas de las personas a las que servimos.
Con este fin, la política de Lakewood es brindar servicios, programas, oportunidades de voluntariado y oportunidades de empleo que no discriminen por motivos de raza, color, credo, religión, edad, género, etnia, cultura, nacionalidad, orientación sexual, estado militar, estado civil, opinión política, estilo de aprendizaje, origen nacional, estado familiar, discapacidad mental y física, identidad de género y fuente de ingresos o estado de discapacidad.
CONTACTO
Natalee Geye, Conservadora
Teléfono: 503.636.1060
Correo electrónico: festival@lakewood-center.org o ncgeye@gmail.com
Dirección: Lakewood Center for the Arts, 368 S. State Street, Lake Oswego, OR 97034
Dirección de correo: Lake Oswego Festival of the Arts, PO Box 385, Lake Oswego, OR 97034