Lakewood Theatre Company's Side Door Stage Presents: The Gin Game
December 22, 2022 @ 8:00 am

-

March 4, 2023 @ 5:00 pm

$20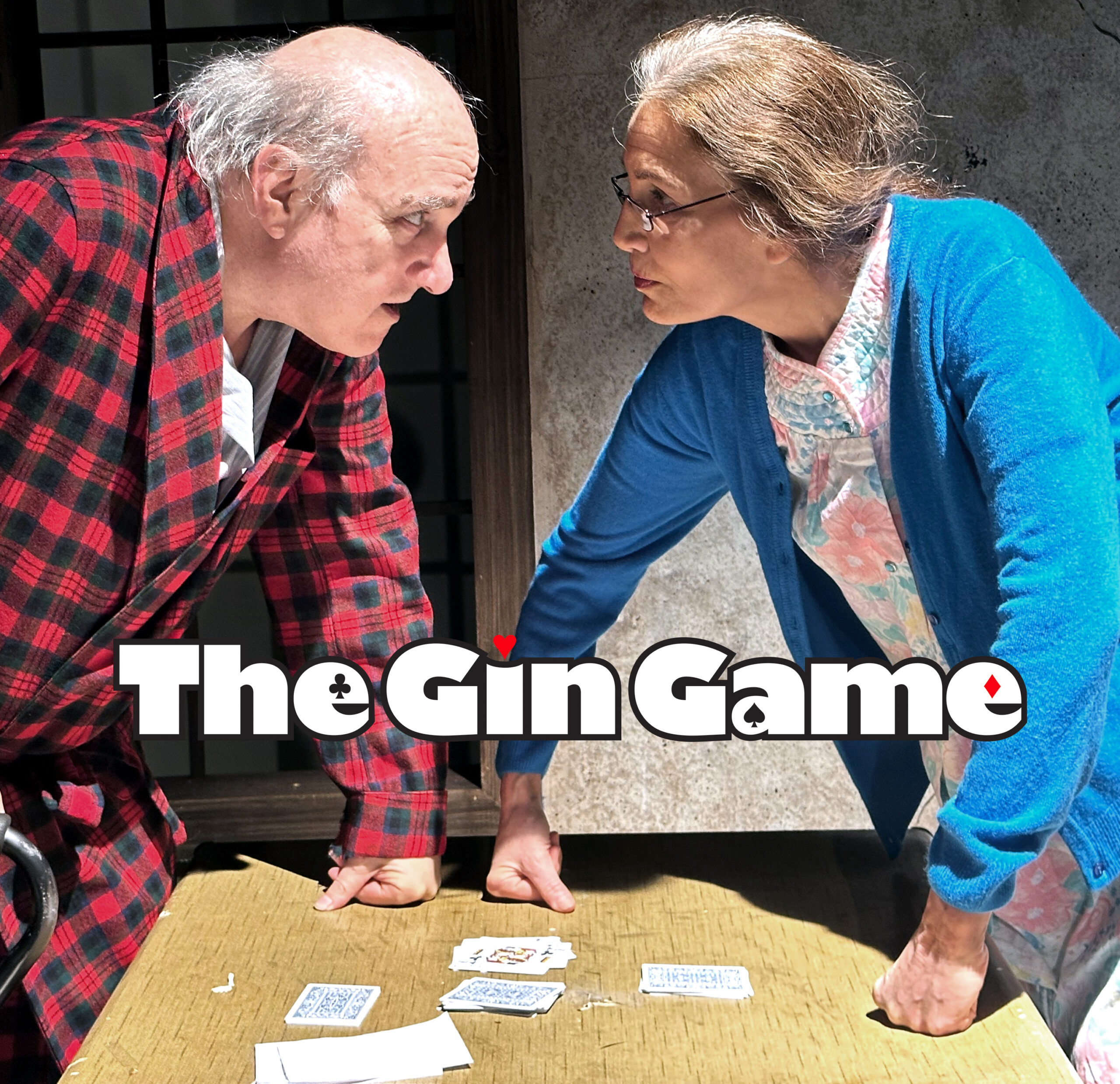 February 23 – March 4
Thurs. – Sat. at 7:00 PM
Sat. matinees at 2:00 PM
A Pulitzer Prize Winning Play
by D.L. Coburn
Directed by Nancy McDonald
Two sharp-witted residents of a retirement home are drawn together over a game of gin in this funny and touching play. Over time their game passes from cordial to flirtatious to a battle of wills, as their vulnerabilities and secrets gradually bubble to the surface.
Starring Mark Pierce and Lisa Knox who have appeared in many productions at Lakewood.
Directed by Nancy McDonald, The Gin Game tells the story of Fonsia Dorsey (Lisa Knox), a woman in her twilight years now residing in a retirement home. Fonsia's loneliness is interrupted by the surly charm of fellow resident Weller Martin (Mark Pierce) who teaches her how to play gin. As they seemingly become close over the shuffle of cards, much is revealed about their regret-filled lives.
The New York Times called the play "a throughly entertaining lesson in the fine art of theatrical finesse. The closest thing the theatre offers to a duel at 10 paces."
Lisa Knox plays Fonsia Dorsey, a prim and proper elderly woman who appears to be a fragile victim, abandoned by everyone she loves, but appearances can be deceiving and the truth is eventually revealed. Knox's recent credits at Lakewood include Bertha in Boeing Boeing, Miss Skillon in See How They Run, Mrs. Harcourt in Anything Goes, Frau Blucher in Young Frankenstein, Miss folliet foulkes in Murder on the Nile, Sister Mary Lazarus in Sister Act, Narrator in The Rocky Horror Show, and Gussie in The Ghost of David Belasco.
Playing Weller Martin, a deeply angry man who sees life in terms of winning and losing is veteran actor Mark Pierce. Mark appeared at Lakewood as Santa in Elf, the Musical in both 2021 and 2022. He also is remembered for his portrayal of Benjamin Franklin in 1776.
Nancy McDonald has directed Agatha Christie's Murder on the Nile, which won 4 OTAS awards, including Best Play and Best Director and the 2020 production of Wait Until Dark here at Lakewood.
The Gin Game contains adult language intended for humorous purposes but may be considered offensive. Viewer discretion is advised.