Adult Spring Classes 2023
For a printable registration form Click Here
Acting Classes with Nancy McDonald
Register Online 1 ZOOM AND 1 IN-PERSON CLASS WITH NANCY McDONALD PROFESSIONAL ACTORS ZOOM CLASS
Instructor: Nancy McDonald $160
Ages 18-Adult 8 weeks
Mondays Apr 3 – May 22 6:30 PM – 8:30 PM
A Zoom acting class with a focus on skills for film and theatre. With the atmosphere of a "company of players," you'll work on scenes and monologues, inspired by the instructor's coaching and direction, and there will be the benefit of having the recording to learn from each week. Requirement: Students will need a strong wi-fi connection and be sure to download the Zoom app. Contact Nancy with any questions. Come from wherever you happen to be and bring your ideas for scenes and monologues! Maximum 10 students.
Register Online PROFESSIONAL ACTORS CLASS – IN PERSON
Instructor: Nancy McDonald $160
Ages 18-Adult 8 weeks
Wednesdays Apr 5 – May 24 7:00 – 9:00 PM
An ongoing in-depth class for actors who want to master their craft while preparing themselves for auditions and work. Students work on scenes, monologues, auditions and storytelling, with a teacher who brings decades of experience in the professional world of New York and Hollywood. Phone conversation with the instructor required for new students. Returning students encouraged.
Register Online THE COMEDY CLASS – IN PERSON
Instructor: Nancy McDonald $160
Ages 18-Adult 8 weeks
Thursdays, Apr 6 – May 25 7:00 – 9:00 PM
Make them laugh in this fun exploration of comic acting. Using improv and some of the best written comic scripts around, you will discover your own sense of humor and comic timing, all the while developing skills that will help you lighten the mood and brighten your world. Find out how the pros do it and try it out yourself with an instructor whose comedic experience includes theatre, film, TV, sketch comedy and standup. Returning students welcome.
Nancy's work with actors and nonactors alike, both in 8-week class sessions, 1-day workshops or in private coaching, are available now. Her goal is to help everyone have the freedom to find their voice and tell their story using their own talents that may have been dormant or unknown. That journey of discovery provides joy and reward for all involved. Perhaps you are ready for the journey?
Birgitta von Schlumperger, PhD
President, Corporate Consulting Group
"Nancy is motivating, supportive, fun, smart, intuitive, creative, encouraging, realistic and passionate about her work… an amazing teacher and coach."


Kathleen Connor
Human Resource Manager, Energy Trust of Oregon, Inc.
"Techniques are taught in a fun way and the practicality explained. The enthusiasm of the instructor made it fun. I will use the tips/techniques in my training classes. I will also use my new-found courage and act in real life!"
Salena Sanford
Actor and RHIT, Portland, OR
"Nancy McDonald is a teacher who inspires you to believe in yourself, and will guide you to find your own hidden reserves."
Register Here FINDING YOUR ANCESTRAL GOLD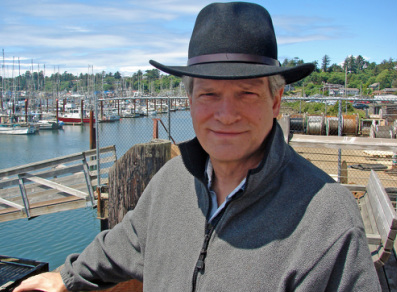 One Saturday Only
Instructor: Laurence Overmire $60
Ages 16-Adult
Saturday, March 18, 2023 10 AM – 12 PM
Everyone has an amazing family history – but most have no clue how truly remarkable it is, because they have never investigated the generations going far back in time. This workshop, led by a genealogist and author of 4 family histories, inspires you to embark on a quest for your ancestral heritage and guides you through the steps to get you started.
Laurence is the author of five genealogy books. His most recent is Digging for Ancestral Gold: The Fun and Easy Way to Get Started on Your Genealogy Quest. Other works include: One Immigrant's Legacy: The Overmyer Family in America, 1751-2009; A Revolutionary American Famliy: The McDonalds of Somerset County, New Jersey; William R. McDonald and Abigail Fowler of Herkimer County, New York, and Their Descendants; and The McDonalds of Lansingburgh, Rensselaer County, New York: The Pioneering Family of Richard and Catharine (Lansing) McDonald and Their Descendants. (See Books for more information.) His extensive work on the Overmyers and the McDonalds of Somerset County, New Jersey, arguably the oldest branch of the McDonalds in America, has made him the world's leading authority on those ancestral lines of research.